About this project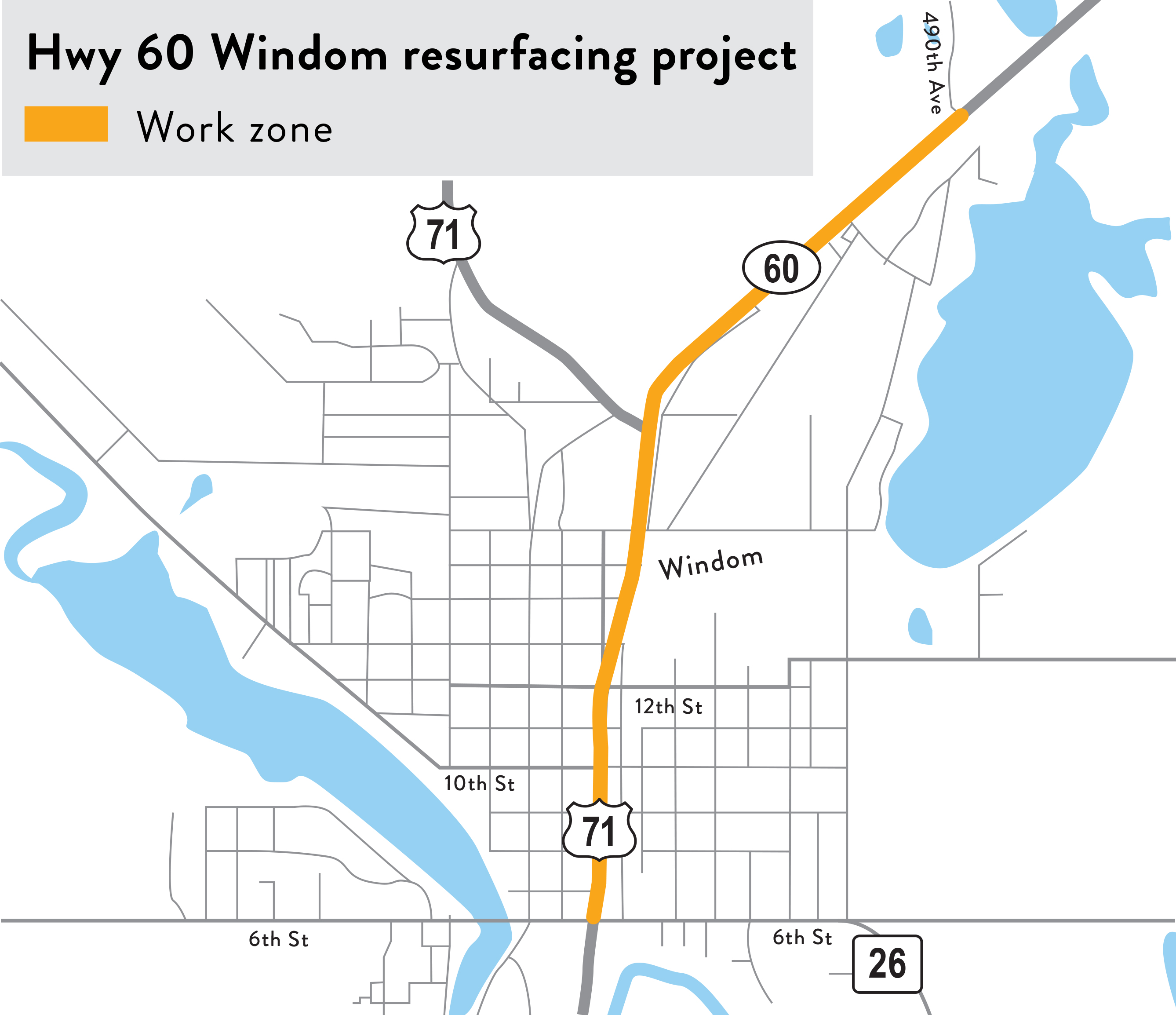 Traffic impacts
Construction work is scheduled to began May 6, 2019. Construction will be done in phases with lanes reduced to single lanes in each direction. Left turns off of Highway 60 will be restricted at times and motorists should expect delays.
Overview – Overview of traffic impacts on Hwy 60 through Windom
Phase 1 construction - traffic map
Phase 2 construction - traffic map
Phase 3 construction - traffic map
Summary of work
Resurface (mill and overlay) for smoother ride
Improve pedestrian ramps for ADA (American Disability Act) compliancy
Storm sewer work at the following locations:

6th Street
7th Street
8th Street
9th Street
10th Street
12th Street
Additional projects in the area


Area state highway plans in years 2019 – 2022 include work in the Windom and Heron Lake area on Highway 60 in 2019, Highway 71 in 2020 and Highway 62 in 2021. In addition the Highway 60 corridor through Windom will be studied with regard to access management and future development.