Virtual open house
Join us for a virtual open house to learn more about the project and what to expect during construction: https://hwy60improvements.com/.

There is no formal presentation or discussion during the virtual open house. You can review the online information when it is convenient for you and then provide comments. Visit the link to learn more and go through the online information any time before it closes on Nov. 8, 2020.
About the project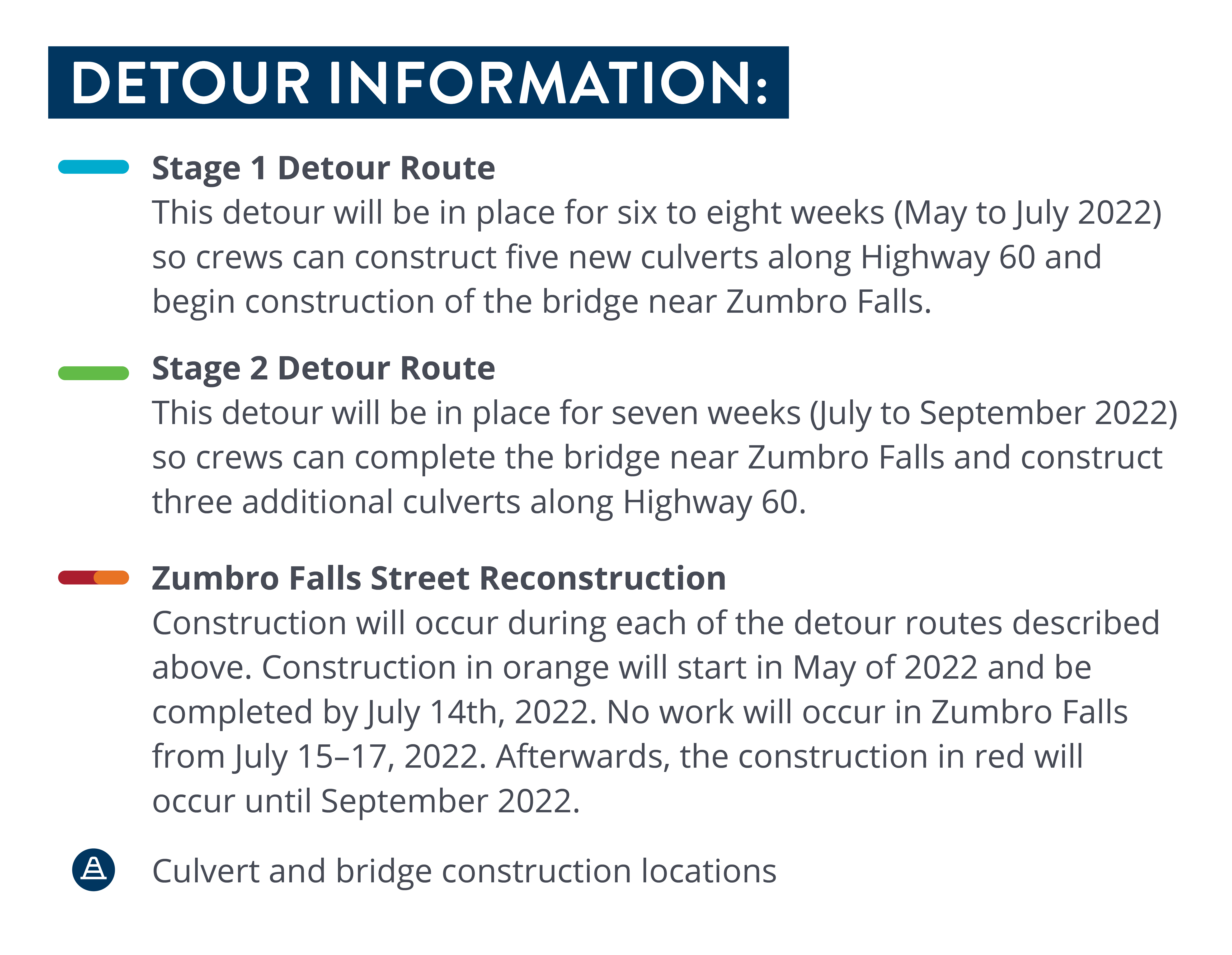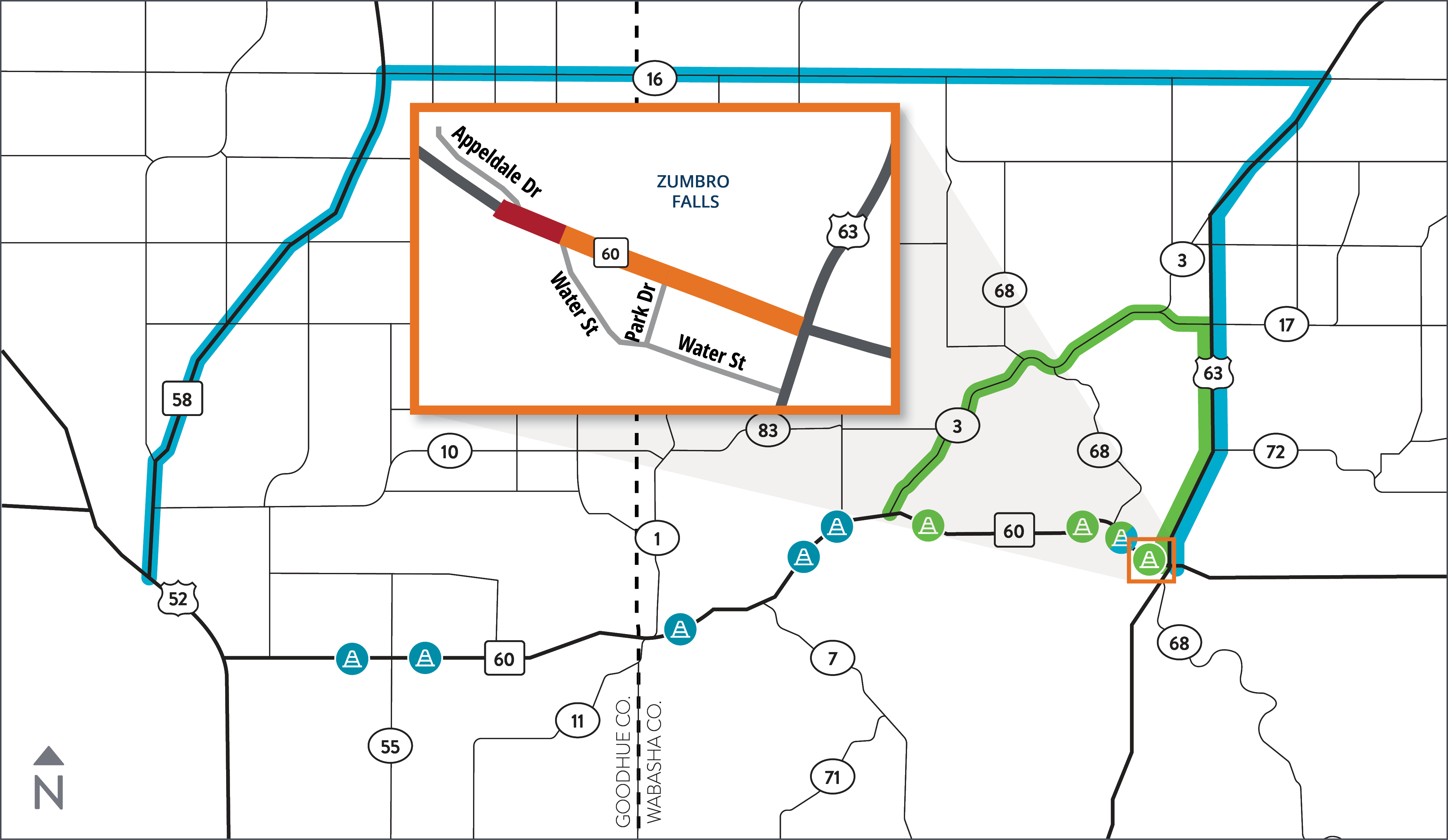 Summary of work
In 2022, MnDOT resurface Hwy 60 between Hwy 63 and Hwy 52, including the communities of Zumbro Falls and Mazeppa. Seven culvert replacements are planned along the 14-mile route along with a bridge replacement west of Zumbro Falls. ADA improvements are planned in Zumbro Falls and Mazeppa. In Zumbro Falls, reconstruction of the road is planned.
Improvements:
Replace/repair 7 culverts and pipes
New bridge west of Zumbro Falls
Road reconstruction in Zumbro Falls
Sidewalk reconstruction (ADA improvements) to improve access in Mazeppa and Zumbro Falls
Update lighting at key intersections
Replace road signs
Replace guardrail
Anticipated project schedule:
Begin preliminary design: Summer 2019
Community engagement: Fall 2019 - Winter 2019/20
Complete preliminary design: Winter 2019/2020 - Spring 2020
Community engagement: Summer 2020 - Fall 202
Begin final design: Fall 2020
Community engagement: Winter 2020/21 - Spring 2021
Complete final design: Summer 2021
Begin construction: Spring 2022