Traveling in the southwest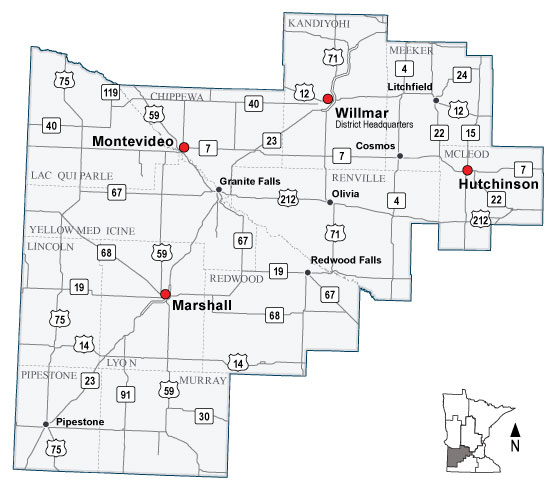 Traffic and roads
District 8 news
MnDOT is seeking final approval on the project layout for the Hwy 19/College Dr. reconstruction project. Visit the webpage to view the recommended layout and find opportunities to visit with us in person.
Hwy 75 demonstration projects - Two safety projects are being installed in the city of Pipestone on July 15th. Learn more about the temporary projects and give your feedback.
Visit the virtual open house for the Hwy 7 roundabout project to learn more about the project details.
You're invited to the Hwy 212 Sacred Heart virtual open house. Visit the project page to learn more about the project and to visit the virtual open house.
You can now get travel and project alerts by text! Click the "Email and text updates" button under "Connect with Us" in the righthand sidebar.