Traveling in the central region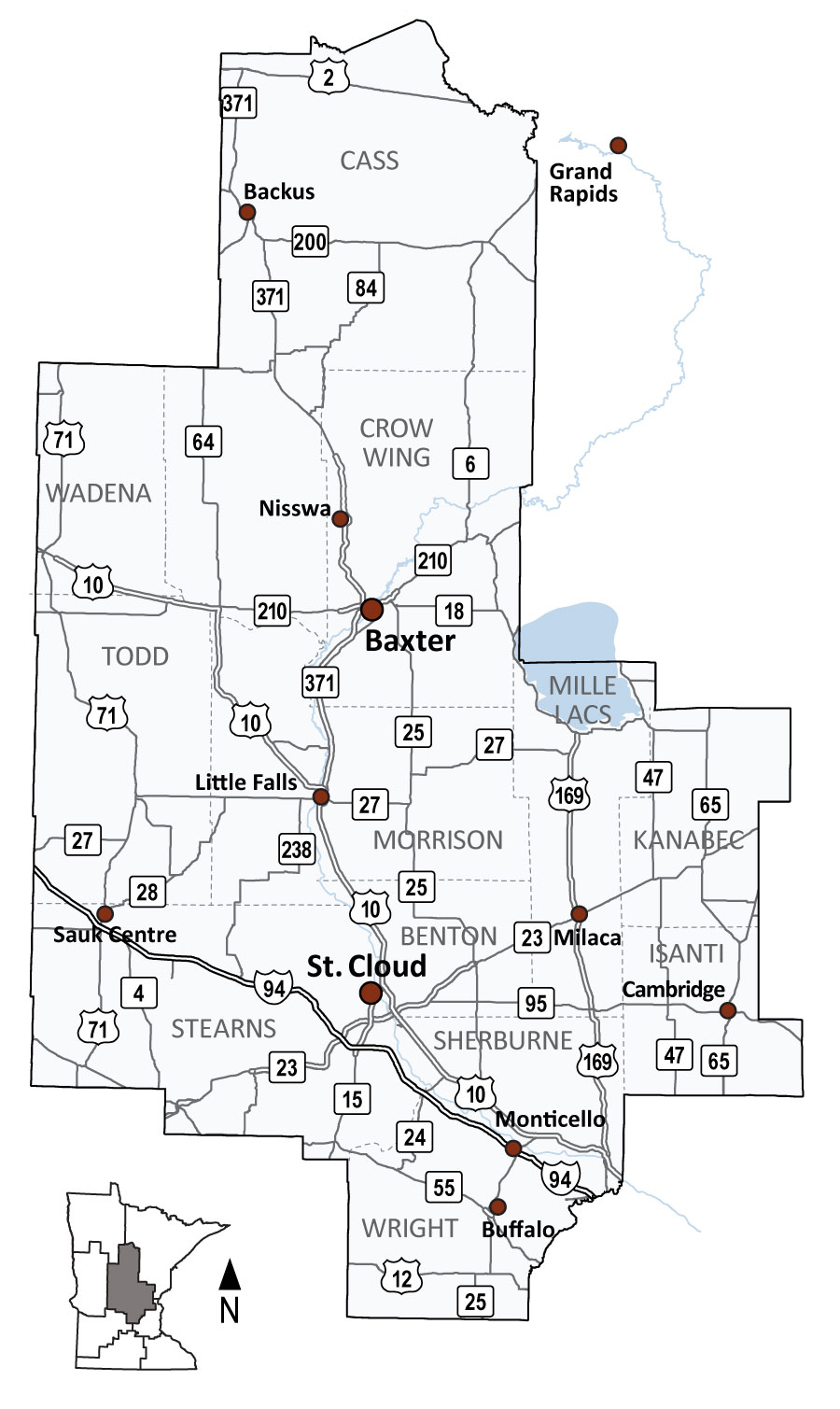 Traffic and roads
Today on our highways
MnDOT employees maintain our bridge and road system 24/7. Please watch for work zones. Safety is our first priority. For today's road conditions, cameras and travel speeds, check 511mn.org.
Latest news
Hwy 10 Elk River Corridor Study online open house through Jan. 19. Learn project details, compete a survey and share your experiences traveling along the corridor between Hwy 169/101 to the Anoka County line using an interactive map.
District 3 Manufacturers' Perspectives on Transportation report reflects the results of face-to-face interviews with 126 manufacturers and other businesses in Central Minnesota.